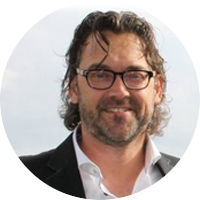 I will probably "cross the line" a bit with this month's blog topic, since it will deviate from the other blogs I have written so far and will not focus on modelling in general. But, I promise I will make it worth it for both of us, if you continue reading until the end ;).
We were brainstorming with our team a few weeks ago about good ways to "
bring our message to the world
". As you might recall:
————
It is our goal to bring our modelling methodology to the world and to teach engineers that modelling can be quite easy and very valuable.
Our software tool,
Mobatec Modeller
, which is developed within our company, builds on this modelling methodology. Process models of any size can be built; from a single unit to entire processing plants (resulting in more than 100.000 equations). There is a wide application range for these models in e.g. research activities, on-line predictions, control and operator training simulators.
Mobatec Modeller
is a software package that helps the model builder to setup the (mathematical) model of any process. The tool significantly reduces the time needed to produce a working (!) dynamic or steady-state process model. Models that are developed in Mobatec Modeller are set up in such a way that it is possible for any process engineer to quickly understand the structure of the model and the assumptions made for this model. You don't have to be "the designer" to understand the model, it is really that easy!
Mobatec Modeller
has been set up to be a user-friendly tool to define and modify dynamic process models. Even beginning users can quickly set up complex models that are transparent for others without the need for extensive documentation.
We believe it is possible to take process engineering to a higher level in both industry and academia. Since we have experienced the benefits in using this new approach, we want you to be part of it!
————
That all sounds great, of course. We would, however like more people to know about our solutions.
We are a small group of purely technical oriented people, making our product better and better. We are telling the world about this via our website and by making our software freely available for download (with some restrictions, of course, such as not being able to store your models). We made easy-to-follow Learning Modules, integrated in the software. We make sure we have very satisfied customers (feel free to ask for references 🙂 ).
But are people able to find us online, if they have a question for which a (dynamic) simulation model could offer them a solution?
The latest idea we had, was to record several "How-to Tutorials" and place them on YouTube. The result of our first attempts can be found on
www.youtube.com/mobatecmodeller
. In my opinion this is a great way to show beginning users to solve basic problems they might have. It's also a great way to interest people, who don't know us yet, and to show them what can be done with our powerful tool (although we can, obviously, not show everything).
We are in this business to help you and others to solve (engineering) problems that you might have. We only do business with clients that we know who will benefit from our solutions. This will make both parties happy, in the end. I truly believe in win-win solutions, in business as well as in my personal life. Therefore, I feel it is only fair that we give you value if you give us valuable information (and vice versa, of course).
We have several questions that we would like to have your help with:
–
How can/should people find us online?
–
Is such a YouTube channel indeed a good idea?
–
In which way can we improve our online tutorials?
–
How do we reach a large audience and let the world know about our powerful modelling tool?
–
Are there other ways than videos and one-on-one teaching sessions?
In return for positive and helpful reactions to these, and maybe more, questions, we will reward you… 😉
So, please share your ideas or suggestions on how to make the dynamic modelling and simulation tool Mobatec Modeller known to a large audience, such that we can help people around the world to make their (modelling related) problem solving easier.
Feel free to post your experiences, insights and/or suggestions in the comment box below, such that we can all learn something from it.
To your success!
Mathieu.
———————————————–