Mathieu Westerweele
Managing Director
Co-founder of Mobatec
Software Developer
Process Modelling Expert
Skills
Modelling
Simulation
Management
Programming
During his PhD research project, successfully concluded in april 2003, Mathieu Westerweele and prof. H.A. Preisig developed a methodology for the rapid and systematic construction of consistent dynamic process models.
The thesis "Five Steps for Building Consistent Dynamic Process Models" can be downloaded here. The developed approach has proven itself being very efficient. Models are constructed much faster and also guaranteed to solve structurally and in most cases also numerically.
From 2006 until 2013 Mathieu has been involved in the Post-Masters design course Process and Product Design (PPD) at the Eindhoven University of Technology. First year coordinator, member of the Scientific Staff and lecturer of the Modelling and Simulation course. From 2013 up to now Mathieu is still involved as lecturer at PPD.
Jan Laurens
Thermodynamics Expert
Co-founder of Mobatec
Programmer
Skills
Numerics
C++
Thermodynamics
Kinetics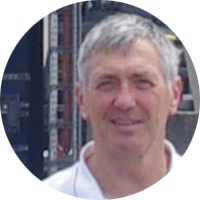 Jan Laurens has been working as model engineer at DSM Research for a period of 17 years. During the last 7 years he was the workgroup leader of the modelling group. After that period he engaged a position as modelling engineer at DSM's Stamicarbon. Since 1994 he has founded his own company, providing model engineering and model development to customers in industry.
The models Jan developed have been, and still are, used for product and process development, debottlenecking, process optimisation, process control and training&simulation. Besides the knowledge needed on numerical mathematics techniques the modelling activities performed require expert insight in physical and chemical technology.
For use of model building the simulator software package Mobatec LauTrane has been developed by Jan and has been succesfully in use during the past 20 years. Mobatec LauTrane is now fully integrated into the Mobatec Modeller, and still under Jan's attention for further developments.
Wouter Hartmann
Senior model engineer
Modelling Consultant
Skills
Modelling
Simulation
Mathematics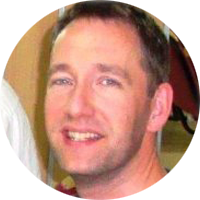 PhD in astrophysics, experienced model engineer in the research and the IT services industry. "Modelling by heart" describes him best, a personal drive in creating the best possible models and providing the best solution for physics research, process development, analysis and testing. Specializations in numerical simulation and model engineering of physical and chemical processes and scientific algorithm development.
Vladimir Obradovic
Senior model engineer
Modelling Consultant
Skills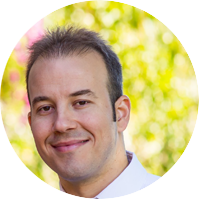 Graduated as a Chemical Engineer at the Belgrade University, Faculty of Technology and Metallurgy. Immediately Vladimir decided to extend his knowledge and participated and succesfully concluded the Professional Doctorate in Engineering at the Technical University of Eindhoven, with focus to Multi-Phase Reactor modelling. A passion for chemical engineering and with that the design of "the real" dynamic tooling to simulate and build the best possible plants.
"Give me the problem I will create the solution" is what best describes Vladimir.
Milos Ivankovic
Model & Simulation Engineer
TAGnology Expert
Software Support
Web Development
Skills
Modelling
Simulation
HTML,CSS3,JS
Android
Design
Graduated as a Chemical Engineer at the Belgrade University, Faculty of Technology and Metallurgy, Miloš was immediately admitted to work for Mobatec.
Beside the talent for mathematical modelling a passion for computer programming and web technologies made him an important member of our team.
"Continuous improvements and innovations" is what describes him the best.
Wim Werkhoven
Network Administrator
IT Consultant
IT Management
Skills
Networking
Backup
IT Infrastructure
Video Surveillance
Passionate about IT and Video Surveillance technology, and enjoys creating success. He has an entrepreneurial spirit, and focuses on providing value added solutions. He also has broad experience in system/network design and setups, video security and surveillance installations, troubleshooting large scale technical issues and taking control of critical situations.
Peter Heerschap
Advisor
Business Development
Skills
Operator Training
Management
Training Analysis
Certification
Peter Heerschap (1963) studied chemical engineering and Human Resources Management. He acted as Learning & Development Advisor for Shell in The Netherlands and abroad, with specific focus on training of operators and technicians. Checking and training competences are of utmost importance, even though training on the job has become extinct, nowadays. Still, real-life operator training is the key to craftsmanship and professionalism. It is Peter's quest that newest technology and methods are available to trainers and trainees, and will continuously evolve to maintain state-of-the-art training and certification tools.
Marco Kemmers
Advisor
Consulting Plant manager
Skills
Six Sigma
Logistics
Process Imporvement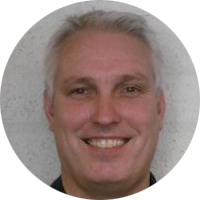 Marco has been working in the process industry for more than 35 years. He began his career as an process operator in Shell. After operations he made a switch to Supply Chain as Logistics Manager which later extended to the role of Site Service Manager responsible for Logistics, Quality, Laboratory and procurement.

"Technology is changing rapidly and reliability of plants is increasing which makes operations more vulnerable due to lack of experience as a panel operator. Process simulators are the future, operators will be trained quicker and keep their experience up to date. But simulators also provide Engineers and technologist the ability to test and improve the functionality of their control system."