Mathieu Westerweele
Managing Director
Co-founder of Mobatec
Software Developer
Process Modelling Expert
Skills
Modelling
Simulation
Management
Programming
In my professional life I am into equation-based process modelling. Besides that, I like to spend time with my family (I have four kids), play strategic board games and love to play piano, trumpet, or trombone. Preferably improvising because that's a real dynamic challenge. 
In 2005 I co-founded Mobatec and together with my team we solve Real-world challenges for companies (knowledge buildup, optimization, design, control, learning/training, safety) in which process models play a significant role to get to the solution.
Over the years I have built a lot of dynamic process models for many different purposes, such as research, Operator Training Simulators, teaching, control, PLC testing, real time simulating, optimization, engineering. I have spent many many hours debugging these models and ran into all imaginable errors. As a result, I can solve any problem related to dynamic process models quickly and efficiently.
Jan Laurens
Thermodynamics Expert
Co-founder of Mobatec
Programmer
Skills
Numerics
C++
Thermodynamics
Kinetics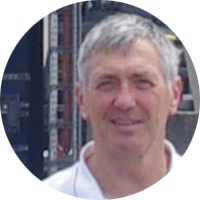 Jan Laurens has been working as model engineer at DSM Research for a period of 17 years. During the last 7 years he was the workgroup leader of the modelling group. After that period he engaged a position as modelling engineer at DSM's Stamicarbon. Since 1994 he has founded his own company, providing model engineering and model development to customers in industry.
The models Jan developed have been, and still are, used for product and process development, debottlenecking, process optimisation, process control and training&simulation. Besides the knowledge needed on numerical mathematics techniques the modelling activities performed require expert insight in physical and chemical technology.
For use of model building the simulator software package Mobatec LauTrane has been developed by Jan and has been succesfully in use during the past 20 years. Mobatec LauTrane is now fully integrated into the Mobatec Modeller, and still under Jan's attention for further developments.
Wouter Hartmann
Senior model engineer
Modelling Consultant
Skills
Modelling
Simulation
Mathematics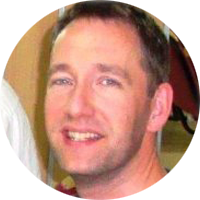 PhD in astrophysics, experienced model engineer in the research and the IT services industry. "Modelling by heart" describes him best, a personal drive in creating the best possible models and providing the best solution for physics research, process development, analysis and testing. Specializations in numerical simulation and model engineering of physical and chemical processes and scientific algorithm development.
Vladimir Obradovic
Senior model engineer
Modelling Consultant
Skills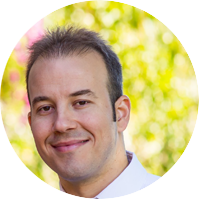 Graduated as a Chemical Engineer at the Belgrade University, Faculty of Technology and Metallurgy. Immediately Vladimir decided to extend his knowledge and participated and succesfully concluded the Professional Doctorate in Engineering at the Technical University of Eindhoven, with focus to Multi-Phase Reactor modelling. A passion for chemical engineering and with that the design of "the real" dynamic tooling to simulate and build the best possible plants.
"Give me the problem I will create the solution" is what best describes Vladimir.
Milos Ivankovic
Model & Simulation Engineer
TAGnology Expert
Software Support
Web Development
Skills
Modelling
Simulation
HTML,CSS3,JS
Android
Design
Graduated as a Chemical Engineer at the Belgrade University, Faculty of Technology and Metallurgy, Miloš was immediately admitted to work for Mobatec.
Beside the talent for mathematical modelling a passion for computer programming and web technologies made him an important member of our team.
"Continuous improvements and innovations" is what describes him the best.
Ksenija Kozlovacki
Model & Simulation Engineer
Skills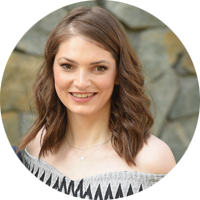 Graduated as a Chemical Engineer at the Belgrade University, Faculty of Technology and Metallurgy, Ksenija was immediately admitted to work for Mobatec.
Wim Werkhoven
Network Administrator
IT Consultant
IT Management
Skills
Networking
Backup
IT Infrastructure
Video Surveillance
Passionate about IT and Video Surveillance technology, and enjoys creating success. He has an entrepreneurial spirit, and focuses on providing value added solutions. He also has broad experience in system/network design and setups, video security and surveillance installations, troubleshooting large scale technical issues and taking control of critical situations.
Ivan Denisov
Component Pascal expert
Software Programming
Skills
Ivan is a biophysicist with a strong IT background. He has big passion for mathematical modeling in biology and physics and is also an expert in component pascal based software and Oberon technologies.
He is fluent in Blackbox (the core of Mobatec Modeller) and gives solutions and improvements on a regular basis on the user interface, stability of the software and the plotting module.
Anton Dmitriev
Component Pascal expert
Software Programming
Skills
Programming
Software Architecture
Logics
With a Master's degree in Computer Sciences from Vladimir State University, he specializes in programming language compilation and interpretation, IDE and framework development.
Oleg Cherednichenko
Advisor
Sysadmin
Developer
Skills
Crossplatform
Network and system programming
Modular programming languages
MS Windows
Linux
macOS
He has more than 25 years of experience in computer technology. Expert in operating systems, programming languages, IoT and cloud technologies. Developer of his own Oberon language dialect and Ofront+ translator (five Oberon dialects in C), XDev multitarget development environment. Ported BlackBox Component Builder to the ARMv7 architecture. Engaged in consulting for IT companies, deploying internet sites, and developing his own projects. He is best described by the phrase "If I understand a problem, I'll find a solution".